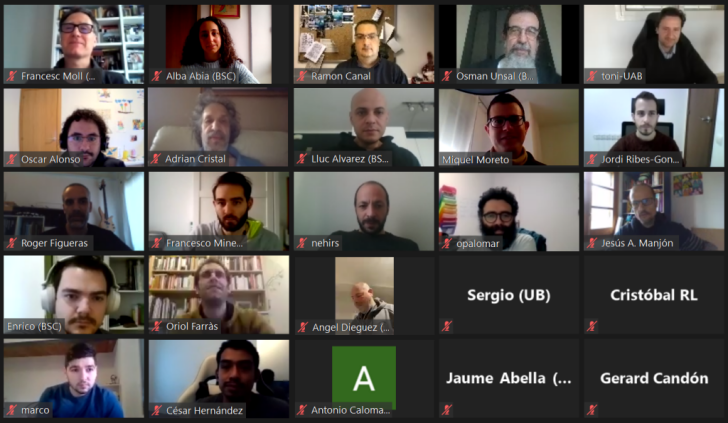 The partners of the DRAC project met on February 26, 2021 to virtually hold the second general meeting of the consortium. At this meeting, the DRAC partners got together again to align the tasks and objectives of the project.

During the virtual meeting, the progress made with the different accelerators for genomics, post-quantum security and autonomous navigation, as well as the design of the out-of-order processor, were discussed. Next steps in manufacturing the first design in the DRAC project technology (GF 22nm) were also planned for the upcoming months. This design will include a general purpose processor and different analog blocks to be prototyped in summer 2021.
The next DRAC face-to-face meeting is tentatively scheduled for early July 2021.