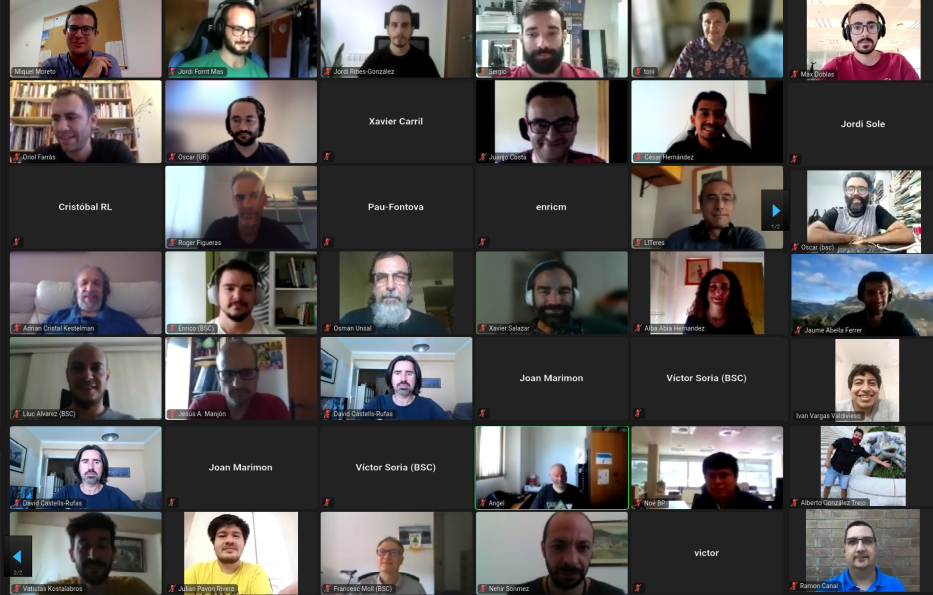 The partners of the DRAC project met on July 21, 2021 to hold the fourth general meeting of the consortium and the third online. At this meeting, the DRAC partners met again to align the tasks and objectives of the project.
During the virtual meeting the advances made with the different accelerators for genomics, post-quantum security and autonomous navigation were discussed, as well as the design of the out-of-order processor. The characteristics of the second generation of the Lagarto processors sent to be manufactured via EUROPRACTICE in April 2021 (link), which includes an internal clock generator capable of reaching high frequencies (link), as well as the first design of the DRAC project in the 22nm technology from Global Foundries (link). Finally, the steps to follow to be able to manufacture this design in the coming months were discussed.

The next general DRAC meeting is scheduled for February 2022.